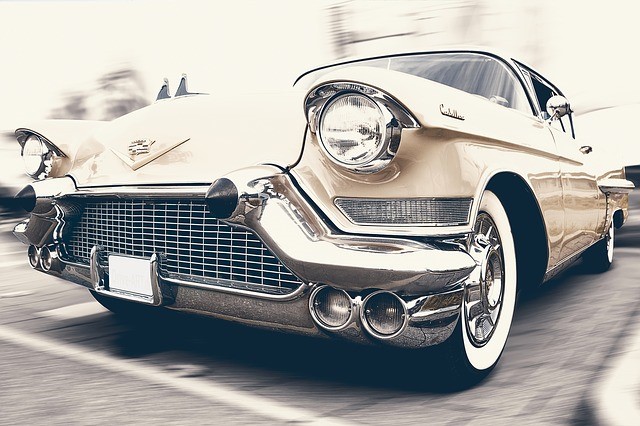 Moving is a big project for everyone. While you are searching for a new place of residence you are probably too excited to think about all those complicated issues that come next. So, after finding a new place to call home, it is time for you to figure out how you are going to move. You have two options: to move by yourself or to hire a professional moving company. However, when it comes to moving your car the decision you have to make is a bit more difficult. That is all due to the wider choice that you have here. Read this article and determine what the best option is for you.
Should you be the one to drive your car during relocation?
If your new place is not too far from the old one, you will probably choose this option. It is the cheapest one, that is for sure. You will save yourself the trouble of searching for movers, and you will know that your automobile is in safe hands. That is if your hands are not too tired from organizing, packing, cleaning and carrying. The positive side of this choice is that you are the one who knows your car the best. Still, the moving project is too daunting without a car to think of, and having one is just another point at your list of obligations. Imagine if something happened on the road during your move! You certainly wouldn't want to be the one changing a tire on your car in the middle of the move.
However, if you are moving a bit further away, the situation is a bit more complicated than this. A good tip would be to ask the moving company that is relocating your belongings for advice. Or, if you are moving by renting a truck to drive your stuff you should ask whether they offer trailers too. In some cases, you can haul your car behind the rental truck you're using to move your possessions.
You can ask somebody else to help with moving your car
If you are too busy or too tired to drive your car on a moving day, maybe you can ask a friend or family member to do it. Pick somebody you find to be a reliable driver. But do not be offended or annoyed if they turn you down. Many people feel that driving somebody else's car is a huge responsibility and that is why they don't want to do it. You shouldn't blame them but find another option.
Hire professional movers to help you with moving your car
Choosing professionals is always the best solution! Of course, it costs a little bit more than the DIY method, but it is worth the money spent. Plan and make a few calls before you choose. Not every online estimate will prove to be precise and you might be surprised to find that the prices can differ a lot from country to county. For example, if you are getting a moving estimate from Florida companies, the chances are that they may be completely different from, let's say, New York.
There are two main services that professional car movers offer – door to door and terminal to terminal service. Both have their advantages and disadvantages.
If you can afford door to door service, don't hesitate to do so
Door to door service is certainly the most convenient option for anyone who is moving and has to relocate his/her vehicle too. The movers come to your house, take your car and the next time you see them you'll be on the doorstep of your new home. You do not have to worry about a thing since your car is in reliable hands. The relocation company will inform you about any possible paperwork that needs to be done if you are moving to another state. The reputable ones will have good insurance coverage too. However, the door to door service might be very expensive and not everybody can afford it.
Terminal to terminal service is second best
Moving companies that offer terminal to terminal service have shipping terminals that serve as drop-off points. Many cities do not allow large truck carriers to enter the city center, so these terminals might be the solution. The service could be handy if you need your car to get yourself and some luggage to the airport on the day of the move. If the arrangement is for your car not to arrive on the same day as you are, you can consider using some low-cost rental vehicle to get around your new neighborhood.
Open-top or closed-top carriers, which do you prefer when moving your car?
Open-top carriers are large trucks carrying multiple vehicles. You can often see them on the highways and you can take a good look at the stacked cars since they are not covered. On the other hand, closed-top carriers offer total protection from any kind of traffic or weather conditions. People who choose closed-top carriers are those who take special care of their vehicles.
What are the main factors for calculating the price?
The first thing that movers take into consideration is the size and weight of your car. Then comes the distance of the move. After that, you need to decide about the trailer (open or closed). And, finally, insurance plays an important part in price calculations. You can visit movingkings.com and find out what this reputable moving company has to offer, and it is a lot.
Prepare for moving your car
There are some things that you should do before your vehicle relocation such as:
leave your gas tank less than half full
remove all your belongings from the car
make notes or photos of mileage before moving your car
disable your car alarm or any other protection that can cause movers some trouble once they try to load or unload your vehicle.
Hopefully, you now have all the information you need for moving your car to your new driveway. We wish you a safe relocation!